News & Updates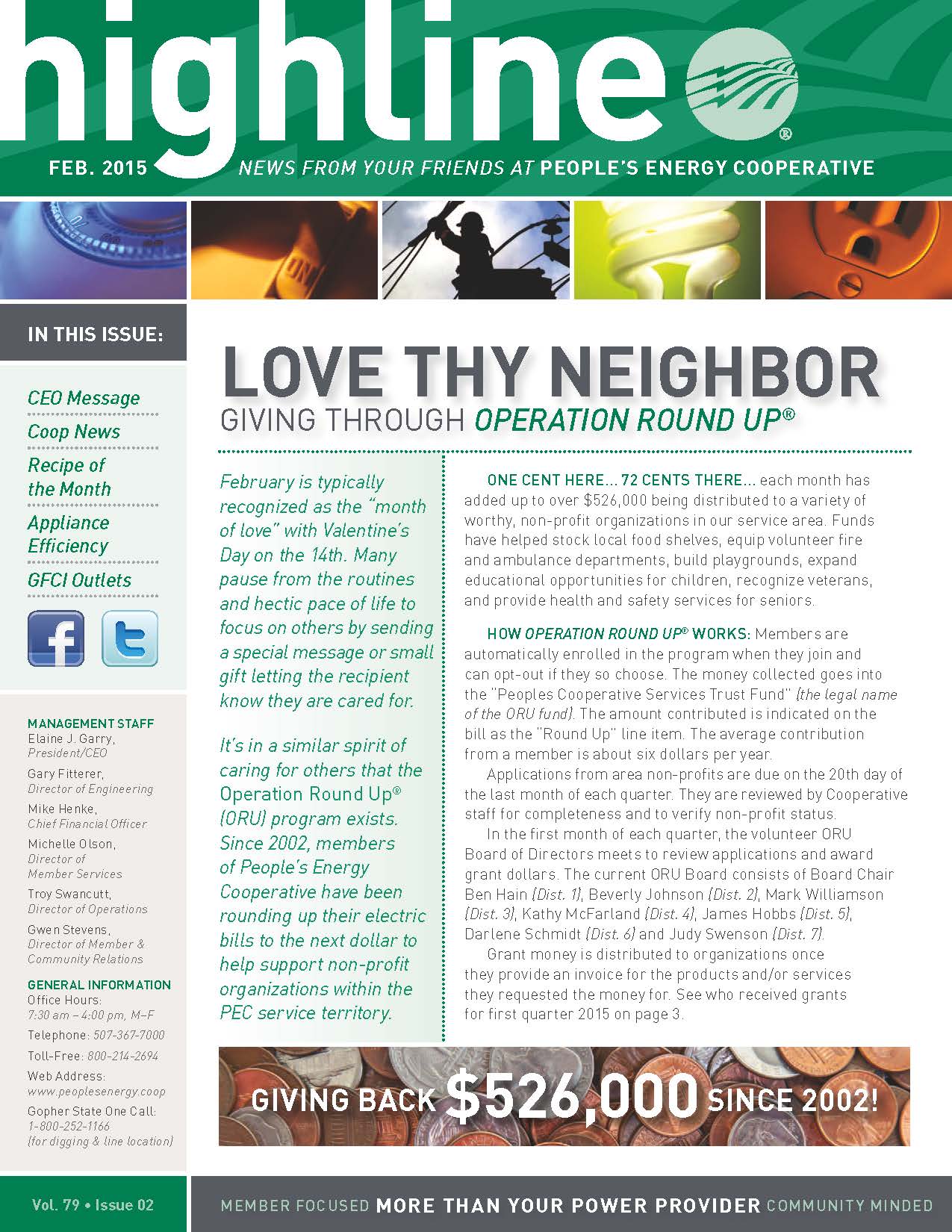 February 2015 Highline Newsletter
Click here to access the February Highline Newsletter. On-line spot your number is 8551.
2015 Youth Tour
We are now accepting applications for the 2015 NRECA Youth Tour to Washington, D.C. taking place June 12-19. Application deadline is March 13, 2015. Click here for more details.
Co-op Yes! Leadership Youth Conference
Applications are now available for Cooperative Network's Youth Leadership Conference taking place March 16-17 in Eau Claire, WI. Registration deadline is February 13, 2015. Click here for more details.
Minnesota Cold Weather Rule
The Minnesota Cold Weather Rule does not totally forbid disconnection of electrical service between October 15 and April 15. If you receive a disconnection notice, you must act promptly. Click here for more details.
Operation Round Up
Operation Round Up grant applications are due by 4:00 p.m. on Friday, March 20, 2015, to be considered for second quarter 2015 grant money. For more details and an application, click here.
Southern Minnesota Energy Cooperative
We're in Phase III - Regulatory Approval of acquiring Alliant's service territory in southern Minnesota. SMEC and Alliant filed a joint application with the Minnesota Public Utilities Commission on April 15, 2014, seeking approval of the sale. Click here for more information on this once-in-a-lifetime opportunity!
Load Control
Click on the appropriate program to view current load control information for Residential Load Control and Commercial-Industrial-Agricultural Load Control.
Can't find what you're looking for or have a question, contact us.