News & Updates
Member Meetings

Member Meetings are a great opportunity for members to get together, receive updates about the Cooperative and ask questions. Doors open and a light meal will be served beginning an hour before the meeting.
Tuesday, September 28 at 6:30 p.m. - Stewartville Civic Center
Thursday, October 1 at 6:30 p.m. - Chosen Valley Golf Club, Chatfield
Monday, October 5 at 6:30 p.m. - Plainview American Legion
Tuesday, October 6 at 12:30 p.m. - Cooperative Conference Center, Oronoco

September 2015 Highline Newsletter

Click here to access the September Highline Newsletter. September's on-line spot your number is 3259.
Community Solar Update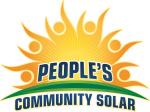 September 16, 2015, - The Elgin City Council approved an Interim Use Permit that enables us to build our community solar garden in the Elgin Industrial Park! We are now in the process of working with the solar vendor to finalize plans for the site to determine when we will be able to build the array and what the price per panel will be. Click here for information about the garden and answers to frequently asked questions.
Southern Minnesota Energy Cooperative (SMEC) Acquisition of Alliant Energy Minnesota Service Territory is Final!
July 31, 2015 - The acquisition of Alliant Energy's electric service territory in southern Minnesota by 12 electric cooperatives is final. We are happy to welcome nearly 7,000 new members to PEC! Click here for more information about SMEC and this once-in-a-lifetime opportunity! New Alliant members click here for important information.
Load Control
Click on the appropriate program to view current load control information for Residential Load Control and Commercial-Industrial-Agricultural Load Control.
Operation Round Up
The next round of Operation Round Up grant applications are due by 4:00 p.m. on Monday, December 21, 2015, to be considered for first quarter 2016 grant money. For more details and an application, click here.
Can't find what you're looking for or have a question, contact us.